A letter to the editor titled, 'Aerosol and Surface Stability of SARS-CoV-2 as Compared with SARS-CoV-1' published in the NEJM has showed that the SARS-CoV-2 stays viable and infectious for days on stainless steel and plastic, comparatively more resilient to environmental factors than the SARS-CoV-1.
Cardboard was the least hospitable surface for the virus, while stainless steel and plastic harboured the virus for the longest. In comparison, the measles virus stays viable on contaminated surfaces for up to two hours.
These results have huge implications in enhanced disinfection of surfaces, need for effective hand washing and other hygiene practices.
Also read: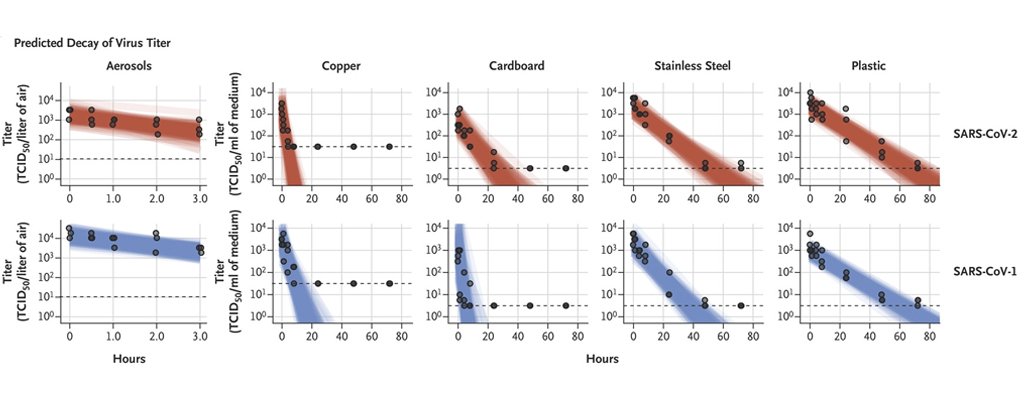 ---
---