The Interim analysis released by (an independent) data and safety board (DSMB) overseeing the Adaptive COVID-19 Treatment Trial (ACTT) by the National Institute of Allergy and Infectious Diseases, USA has shown that Remdesivir is efficacious as an experimental treatment for COVID-19.
Preliminary results indicate that patients who received remdesivir had a 31% faster time to recovery than those who received placebo (p<0.001). Specifically, the median time to recovery was 11 days for patients treated with remdesivir compared with 15 days for those who received placebo. Results also suggested a survival benefit, with a mortality rate of 8.0% for the group receiving remdesivir versus 11.6% for the placebo group (p=0.059).
Detailed report, information and data are awaited as of 29 April 2020.
Remdesivir is developed by Gilead Sciences (Press Release). It is a nucleotide analog that apparently blocks a particular enzyme required for viral replication. More precisely, remdesivir acts as an RdRp inhibitor, targeting the viral genome replication process. The RdRp is the protein complex CoVs use to replicate their RNA-based genomes.
More information on Remdesivir can be had from an article published in One Health, entitled, 'Current knowledge about the antivirals remdesivir (GS-5734) and GS-441524 as therapeutic options for coronaviruses' (https://doi.org/10.1016/j.onehlt.2020.100128)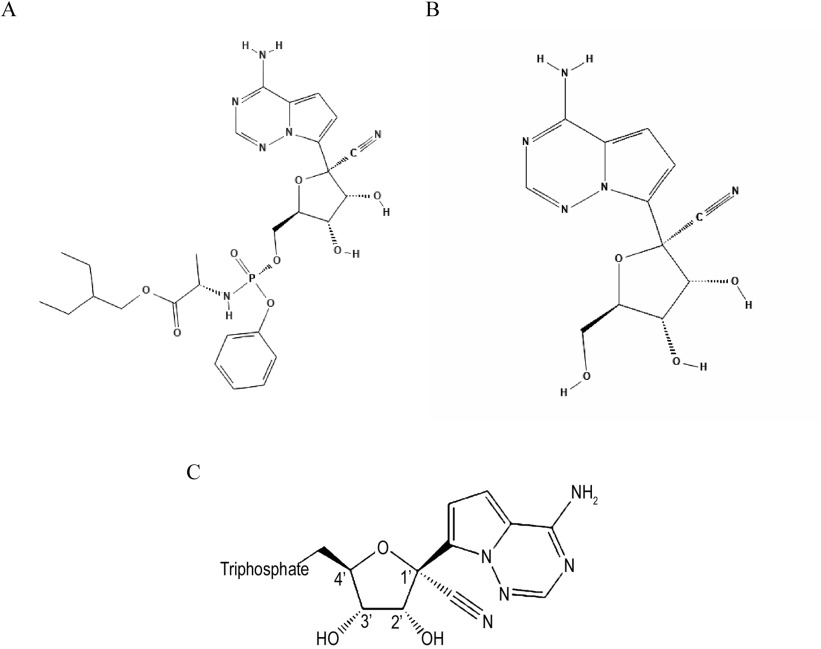 Interestingly, an another paper published in The Lancet  on the same day (29 April 2020) titled, 'Remdesivir in adults with severe COVID-19: a randomised, double-blind, placebo-controlled, multicentre trial' also reports the results of a trial that was funded by the Chinese Academy of Medical Sciences Emergency Project of COVID-19 as follows: 'In this study of adult patients admitted to hospital for severe COVID-19, remdesivir was not associated with statistically significant clinical benefits. However, the numerical reduction in time to clinical improvement in those treated earlier requires confirmation in larger studies.'
---
---